The Dietitian Presents – The Smart Guide to Plant-Based Eating: Well-Planned Meals Made Easy + Recipes for 28 Days is now available for purchase at Amazon and Barnes & Noble!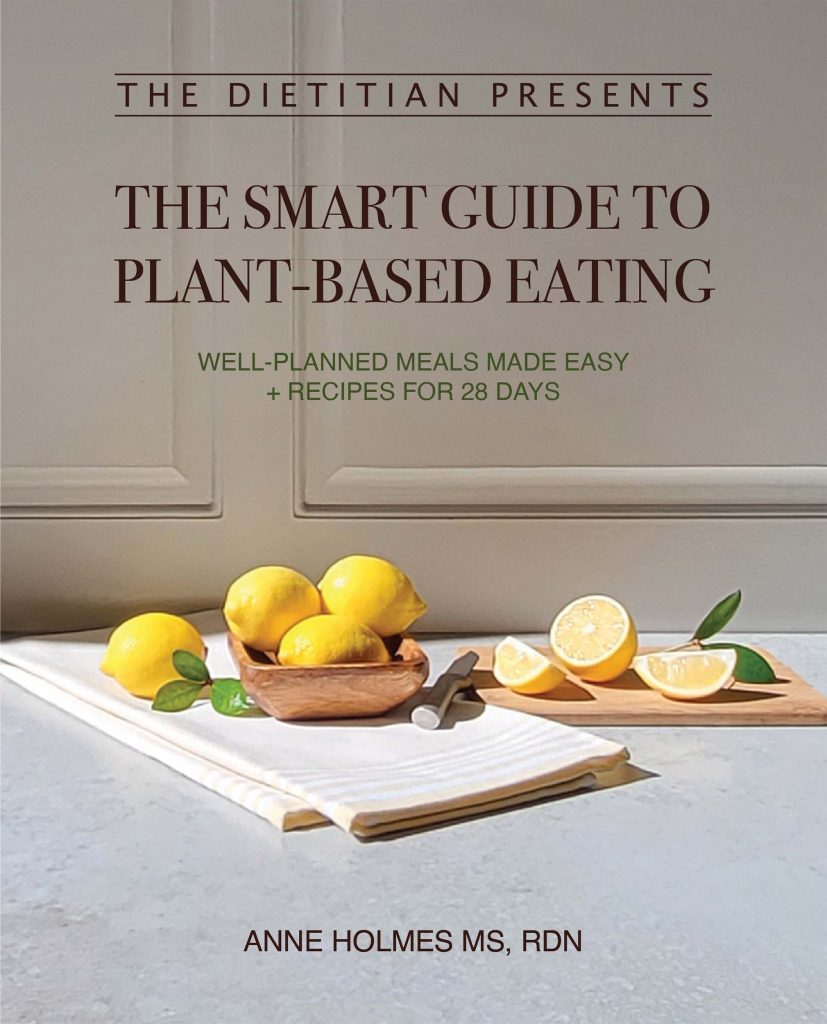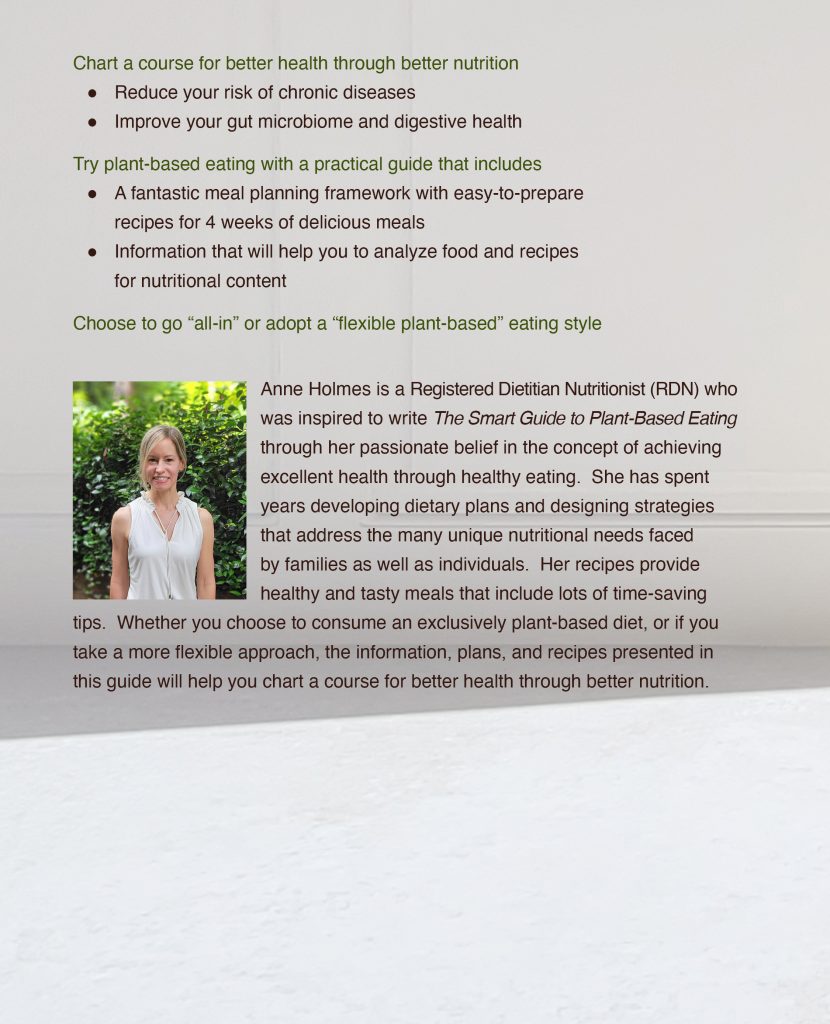 Chart a course for better health through better nutrition
Learn how to meet your nutrient requirements
Reduce your risk of chronic diseases
Improve your gut microbiome and digestive health
Gain the amazing benefits of plant-based eating with this practical guide that includes
Crucial knowledge for obtaining adequate nutrient levels
Information that will help you to analyze food and recipes for nutritional value
A flexible fantastic meal planning framework
Easy-to-prepare recipes for 4 weeks of delicious meals
The Smart Guide to Plant-Based Eating is a nutritionally focused introduction and guide to plant-based eating that includes a comprehensive meal planning framework with 28 days of recipes for breakfast, lunch, and supper. The recipes are entirely plant-based (no meat, eggs, or dairy). This book is designed to educate and assist anyone who is interested in trying, adopting, or improving their understanding of plant-based eating.
This guide to nutritional eating presents important researched-based foundational information about individual nutrients and standards by which the nutritional adequacy of any diet can be assessed. Additional attention is paid to specific elements of plant-based diets which are more likely to lead to nutrient deficiencies. The guide also provides a practical planning framework for assembling nutritionally adequate meals. Finally, the meal planning framework is supported with 4 weeks of plant-based recipes for meals that are healthy, easy to prepare, time conscious, and delicious. By utilizing all three components (nutrition foundation, meal planning, and recipes) you are ready to enjoy the amazing benefits of plant-based eating now and to expand your menus with new recipes in the future. You may decide to follow a plant-based diet "all of the time", "most of the time", or "some of the time" using this book as a guide.
Are you interested? If so, grab a garden basket, bowl, or bucket, and let's go fill it with sound nutrition knowledge, flexible and practical meal planning guidelines, and terrific "go-to" recipes and meal ideas that can be used again and again!