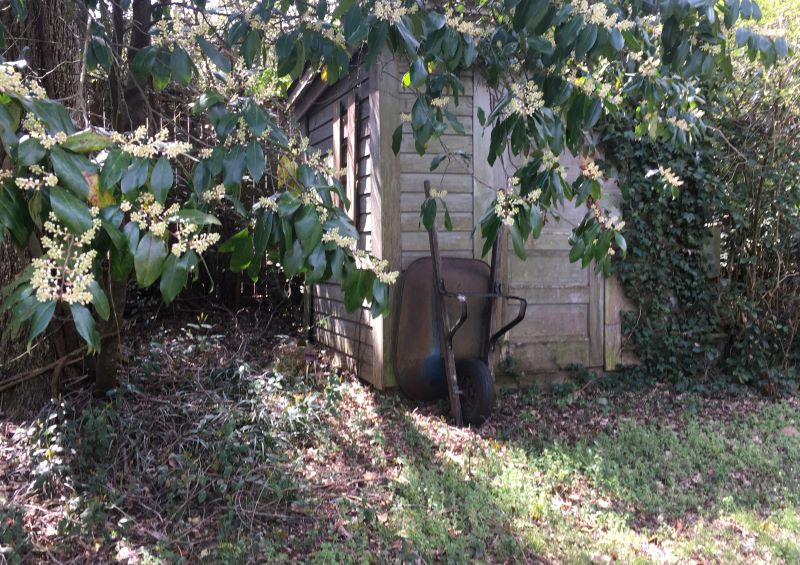 Do you have a patch of earth for a small garden?  How about a sunny window sill or porch with some planting pots or barrels?  Well then…it's time to plan your kitchen herb garden!  Fresh herbs add more than a zip of flavor to your cooking – they can also be used as an edible garnish to make your meals look beautiful while adding a sprinkling of a variety of plant compounds (called phytonutrients) which may benefit your health.1
Because fresh herbs are less concentrated, it is a good rule of thumb to use triple the amount of fresh versus dry herbs in recipes.  For example, if a recipe calls for 1 teaspoon of dried oregano leaves try using 1 tablespoon of fresh oregano leaves.
This year, I have decided to redo my kitchen herb garden.  In one raised garden bed, I am planning to plant basil, Italian parsley, and curly parsley on the back row.  French lavender, Greek oregano, English thyme, and chives will be planted across the front row.  In between and scattered about, I am going to plant seeds for edible flowers.  Rosemary, spearmint, peppermint, and sage are already in my planting pots.  Oh the joy of having fresh herbs around!    
I will update you on how my kitchen herb garden is growing.  You never know how it will turn out! 
For more information on herbs, please see the notes below.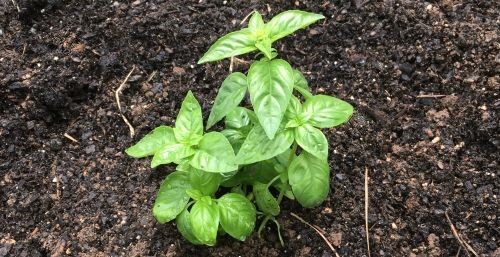 Notes:
1 Vázquez-Fresno R, Rosana ARR, Sajed T, Onookome-Okome T, Wishart NA, Wishart DS. Herbs and Spices- Biomarkers of Intake Based on Human Intervention Studies – A Systematic Review. Genes Nutr. 2019;14:18. Published 2019 May 22. doi:10.1186/s12263-019-0636-8
2 Herbs in Southern Gardens. Bulletin B1170. University of Georgia Extension website. https://extension.uga.edu/publications/detail.html?number=B1170. Published with Full Review on June 29, 2014. Accessed March 16, 2021.