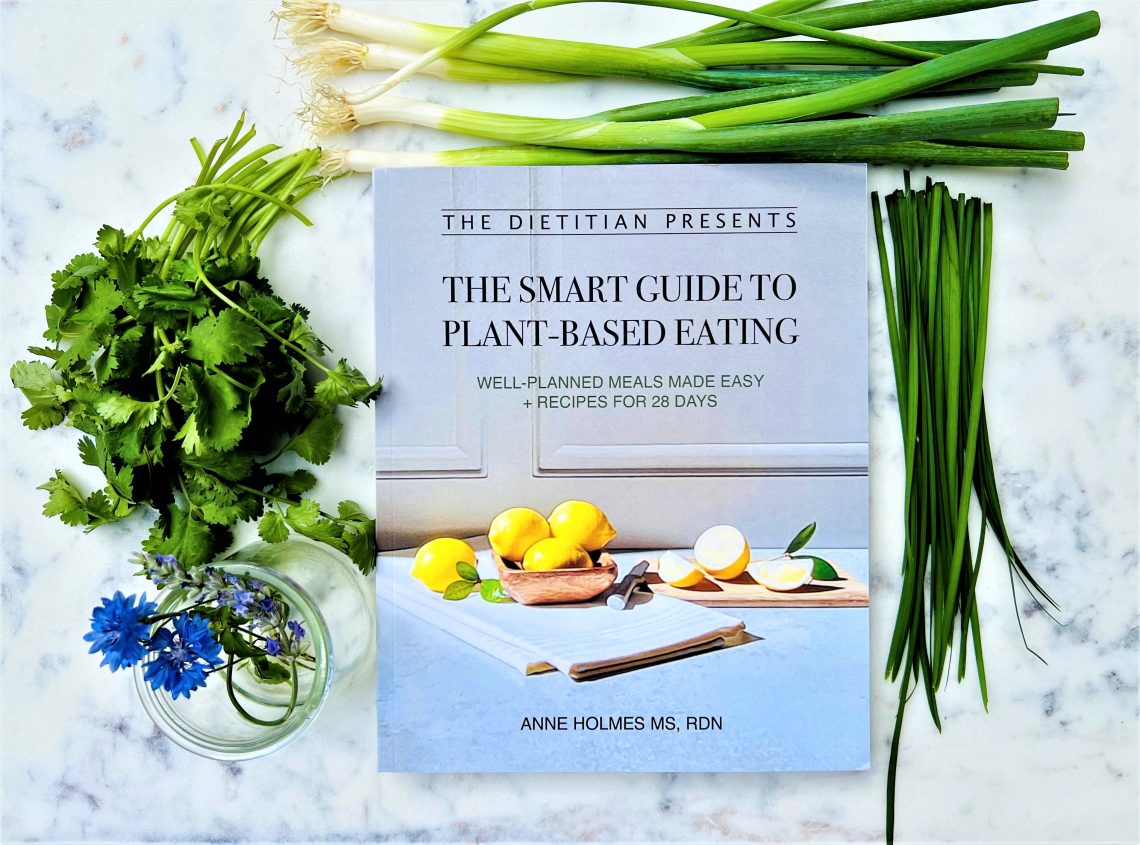 I am so happy to offer my book, The Dietitian Presents – The Smart Guide To Plant-Based Eating: Well-Planned Meals Made Easy + Recipes For 28 Days!
You may have heard that plant-based eating can benefit your health by lowering your risk for common chronic diseases that many people suffer from today – or perhaps you've heard that some of the longest living groups of people on earth belong to a culture that follows a more plant-based dietary pattern. These are true and wonderful reasons to start your exploration into a plant-based diet today!
My book is a comprehensive guide that helps you fully enjoy the benefits of plant-based eating. In it you will be provided with critical nutrition knowledge, an easy meal-planning framework, and delicious recipes – all of which are crucial for success when following a plant-based eating style.
The Smart Guide To Plant-Based Eating is available on Amazon in paperback (7.5″ x 9.25″) and hardcover (7″ x 10″) and Barnes & Noble in paperback. Both books are beautiful for display in your kitchen or on your coffee table. Either way you can't go wrong!