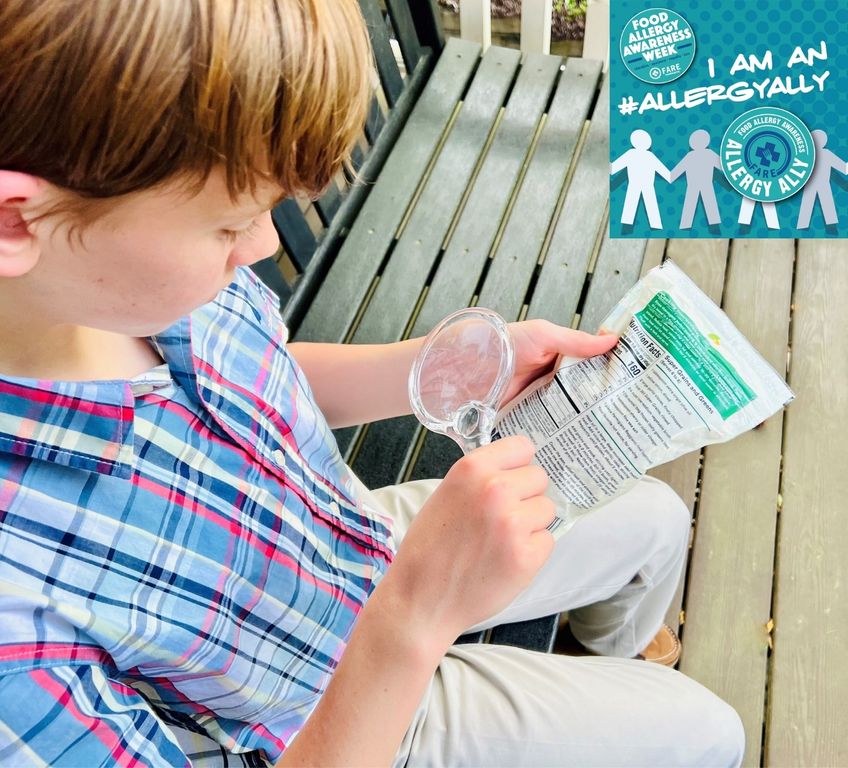 Self-education is Crucial!
"It is so important to educate yourself about food allergies," was a great reminder that I received from another food allergy mom. If you have ever wondered how to teach yourself about both the basics and the latest research in food allergies, then this post is for you!
Since the month of May is officially Food Allergy Awareness Month, it is the perfect time to learn more about food allergies. First on the list is Food Allergy Awareness Week which will be taking place starting Sunday, May 14-20 – The Food Allergy Research & Education organization (FARE) has a great line-up of activities you don't want to miss. Be sure to check out this year's agenda at FoodAllergy.org.
Another offering by FARE is their wonderful webinar series which is not only great for me personally but also professionally as it often adds to my continuing education credits as a dietitian.* This month's topic, presented by a knowledgeable physician, is, "Pollen, Pets, and More: How the World Around You Can Impact Your Food Allergies on May 24, 2023."  You can also view FARE's previous great webinars as well! These webinars can be found on FARE's website FoodAllergy.org under the "Our Initiatives" tab. 
Last but not least on my food allergy resource list is the online Allergic Living Magazine featuring current topics on allergy and asthma. You can find out more and sign up at allergicliving.com.
So what are you waiting for? Get started today, and be sure to show your support by wearing teal all week May 14-20, and be sure to post it with the FARE hashtag #TealTakeover. Check out and be a part of FARE's hashtag theme this year, #AllergyAlly! Happy Food Allergy Awareness Month!
*CPEU can be claimed for live webinar attendance when nutritionally relevant. Keep documentation of attendance such as name of event, dates, times, and agenda when available