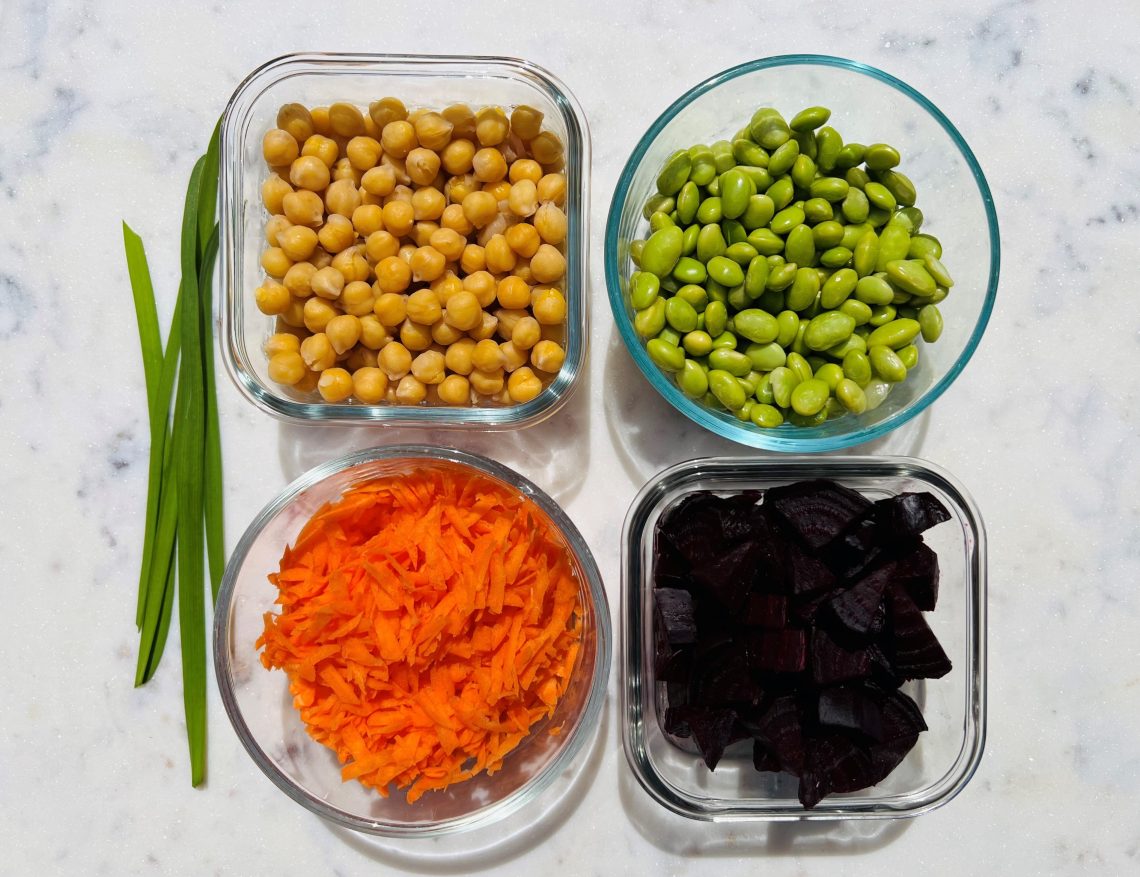 Setting Goals for a Healthier Lifestyle
Following a healthier way of eating in support of a healthier lifestyle is within your reach! Improving your overall dietary pattern is a life-long quest, and setting goals can help. Think: Goal; Steps; Daily List; Evaluate/ Adjust/ Repeat.
GOAL
Example:
Follow a more plant-based eating pattern*
STEPS
Fill out a menu calendar for the week or month
Consult a reputable resource such as The Dietitian Presents – The Smart Guide to Plant-Based Eating: Well-Planned Meals Made Easy + Recipes for 28 Days for ideas and to help with planning
Each month find a new, easy recipe or meal idea to add to your rotation of meals
DAILY LIST
make meals for the day: breakfast – oatmeal, fruit, nuts; lunch – soup, salad; evening rotation – spaghetti, fruit
make larger portions of foods to save and reheat, or freeze
meal prep ahead of cooking time by cutting up vegetables or cooking beans; separate in containers and refrigerate
EVALUATE/ ADJUST/ REPEAT
What's working? What's not working?
Adjust one factor and repeat.
Keep it simple! You can do this! It's within your reach!
*Be sure to consult your personal healthcare provider about potential changes in your diet to determine what is best for you.