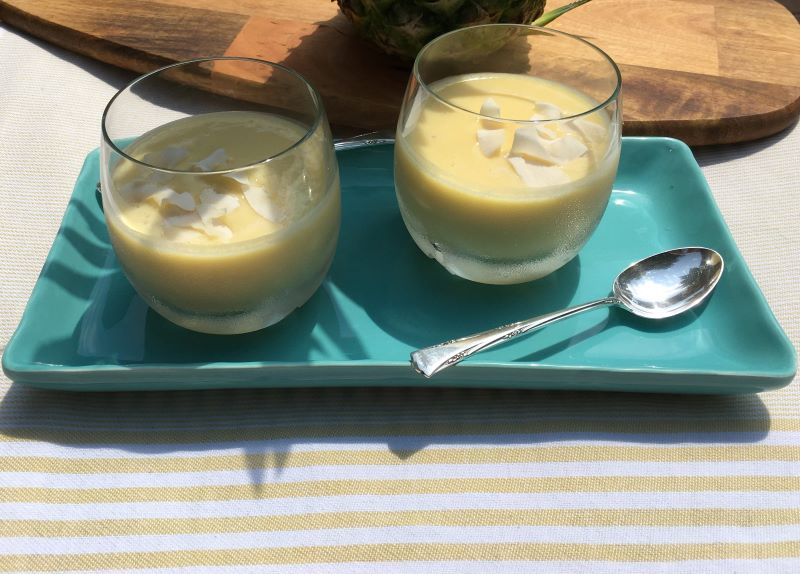 Pina Colada Smoothie Recipe (no alcohol)
While riding our hogs (the bicycles) at the beach this summer our family got caught in a heavy rainstorm with near gale force winds (well let's just say strong winds). As we were getting pelted with rain hoping not to be struck by lightning or hit by a falling tree branch the song that was running through my head was the pina colada song, Escape, by cousin Rupert Holmes. Bazinga, he is not really a cousin. The version of the song I was singing to myself went like this…
If you like pina coladas

Getting caught in the rain

If you are into yoga

Hop on your hog and escape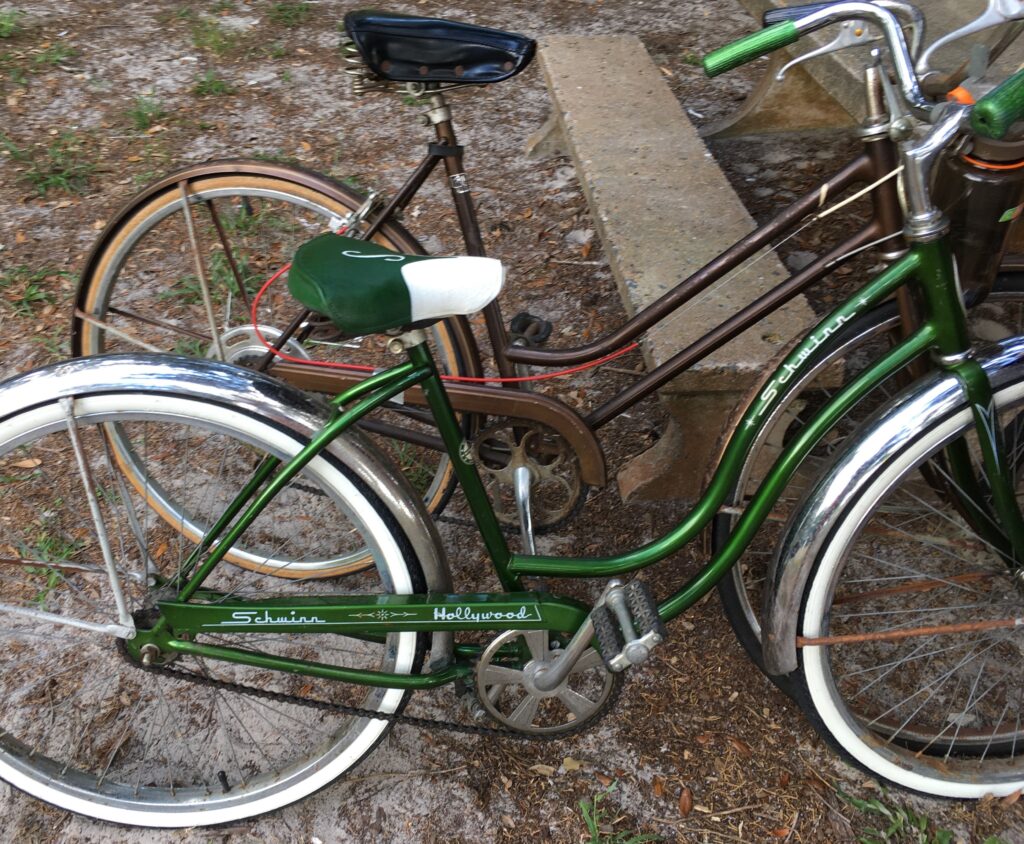 We did eventually find our way to shelter, and in honor of our adventure, I made a healthy smoothie recipe. I hope you like it!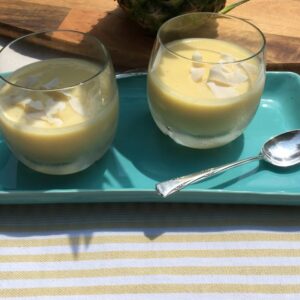 Pina Colada Smoothie, no alcohol
This smoothie is easy to make and nutritious. Each serving has about 61 milligrams of vitamin C which is great for supporting your immune system including your skin!
Ingredients
4 ½

cups

frozen pineapple chunks

510 grams

1

cup

unsweetened soymilk

(240 milliliters) 240 grams

5.3

ounces

coconut yogurt alternative

150 grams

¼

cup

unsweetened coconut chips

20 grams
Instructions
Measure out frozen pineapple chunks and set aside. Allow pineapple chunks to thaw some if your blender doesn't work well with fully frozen fruits.

Blend soymilk and coconut yogurt alternative in the blender.

Add frozen pineapple chunks to blender, and puree until smooth.

Place smoothie in the freezer if not drinking right away. Do not leave in the freezer for longer than 1 hour. When ready to serve, pour smoothie into a glass and sprinkle 1 tablespoon of coconut chips on top of each serving.
Notes
May substitute Greek coconut yogurt in place of coconut yogurt alternative which will increase the total protein to about 7 grams per serving.
---
Nutrition Per Serving: 154 calories, 7 grams fat, 5 grams saturated fat, 3 grams protein, 23 grams carbohydrate, 3 grams fiber, 30 milligrams sodium