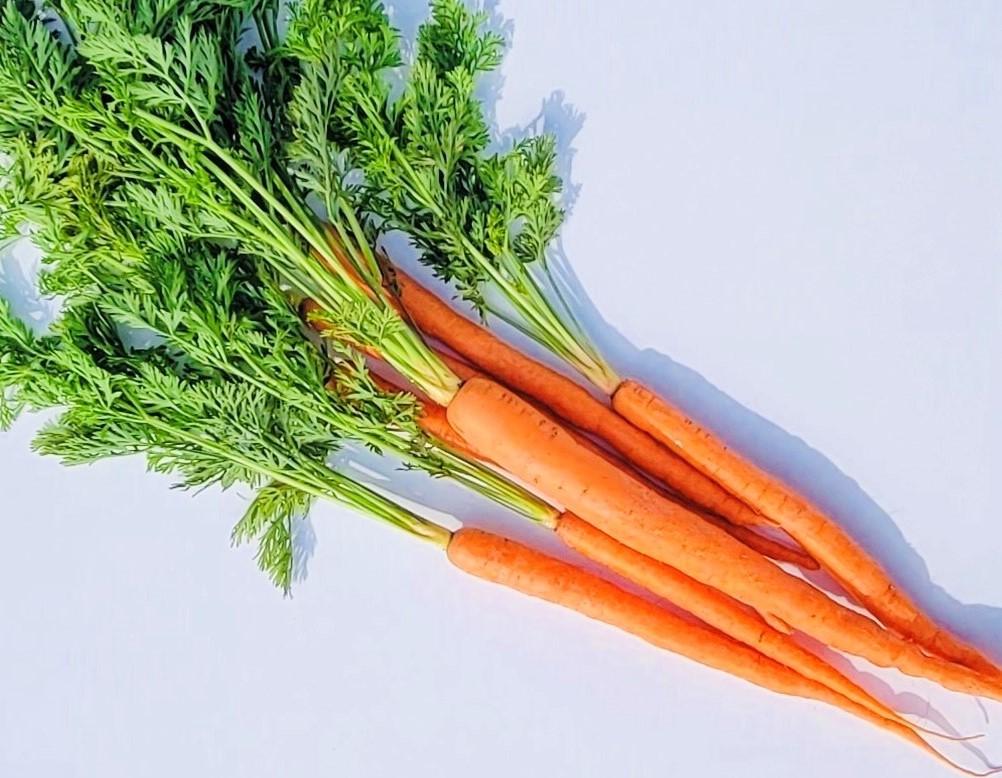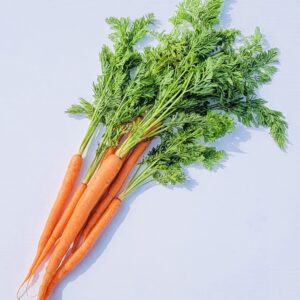 Roasted Carrots
This is one of my favorite easy recipes. Carrots are great sources of beta carotene, an antioxidant that is converted into vitamin A, which plays an important role in supporting immune function, reproduction, and vision.
Ingredients
8

medium

carrots

1

teaspoon

extra virgin olive oil

⅛

teaspoon

salt

⅛

teaspoon

black pepper
Instructions
Rinse and scrub carrots with water and a vegetable brush. Peel unwanted spots as needed. Dry the carrots. Trim the leafy carrot tops to leave about 3 inches of green stem.

Place a piece of parchment paper on a baking sheet and add carrots on top of the paper. Sprinkle olive oil over the carrots and rub it in to coat them evenly. Sprinkle with salt and pepper.

Heat oven to 425°F (218°C). For medium-size carrots, cook for 30 minutes. Roast small carrots for 20 minutes. Cut large/thick carrots in half lengthwise and cook for 30 minutes. For mixed sizes, remove smaller ones from the oven at 20 minutes and add back in the last 1-2 minutes to heat. Serve immediately.
Notes
For a twist, sprinkle regular or plant-based parmesan cheese over the carrots right after they are removed from the oven.  Or try glazed roasted carrots by rubbing a tablespoon of maple syrup over the carrots before cooking.
Nutrition estimations per serving: 60 calories, 1 gram fat, 0 grams saturated fat, 158 milligrams sodium, 12 grams carbohydrate, 3 grams fiber, 1 gram protein