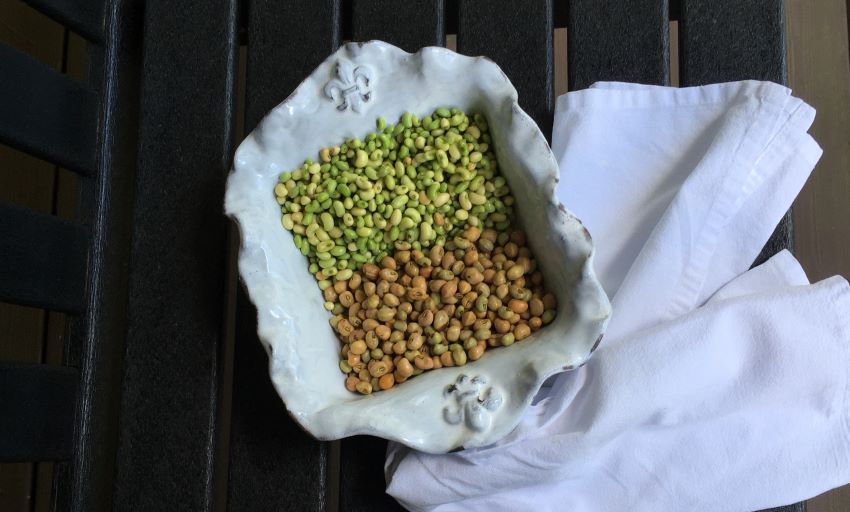 Farmer's Market Fresh Field Peas Recipe
Psst! Pass the peas please!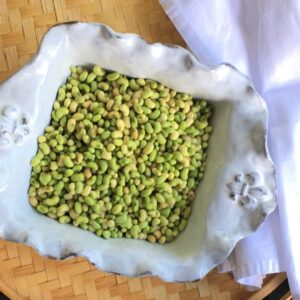 Farmer's Market Fresh Field Peas
Fresh field peas such as Lady, Purple Hull, Zipper, and Crowder Peas may be found at your local Farmer's Market in the warmer seasons.  Lady Peas are a favorite of mine.
Ingredients
2

cups

fresh lady peas

330 grams

1

cup

water (240 milliliters)

240 grams

2

tablespoons

plant-based butter

30 grams

⅛

teaspoon

table salt

1 gram
Instructions
Rinse fresh peas.  Add water and peas to a saucepan.  Bring to a boil, and turn down to a simmer for 20 minutes.  Place lid on ajar half way through to prevent water from completely steaming away. Aim to have about 2 tablespoons pot liquor left when done. 

Remove from heat, and add butter and salt.
Notes
Nutrition Per Serving: 140 calories, 5 grams fat, 1 gram saturated fat, 7 grams protein, 18 grams carbohydrate, 6 grams fiber, 122 milligrams sodium